About the Book:
Tye Casper, a.k.a. the Ghost Rider and champion bull rider, should be the happiest cowboy alive, but when he left home ten years ago to make it big, he said goodbye to the only woman he has ever loved. He's had his eight seconds of glory, but without Jolie Lockhart by his side, the wins mean nothing.
He's been given an opportunity to return home
to Skeeter Blue for one last rodeo. He believes fate has sent him there and he'll have a second chance with Jolie, but nothing goes as planned. He soon realizes staying seated on a bull for eight seconds may prove much simpler than winning Jolie's heart.
Purchase a copy at:
Ebook:
Amazon
/
Amazon UK
/
iBook
/
Smashwords
/
Nook
/
Kobo
In Print:
Amazon
/
Amazon UK
/
Barnes and Noble
/
Createspace
/
About the Author: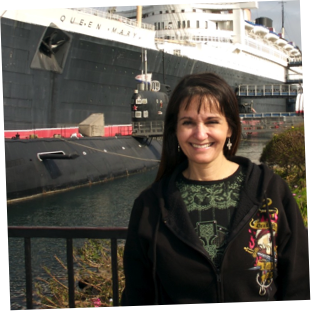 My name is Karen Michelle Nutt. As a multi-published author, I spin tales for The Wild Rose Press, Highland Press, Publishing by Rebecca J. Vickery, Victory Tales Press.
VIEW PRESS KIT PAGE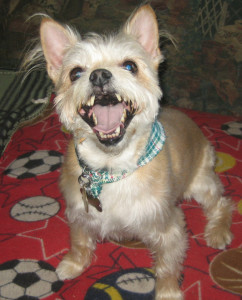 I reside in California with my husband, three fascinating children, and h
ouseful of demanding pets. Jack, my Chorkie, is my writing buddy and sits long
hours with me at the computer.
When I'm not time traveling, fighting outlaws, or otherworldly creatures, I create pre-made book covers with my daughter Katrina Gillian at:

Gillian's Book Covers, "Judge Your Book By Its Cover"

. You can also check out my published cover art designs at Western Trail Blazer and Rebecca J. Vickery Publishing.
Whether your reading fancy is paranormal, historical or time travel, all my stories capture the rich array of emotions that accompany the most fabulous human phenomena of falling in love.
FOLLOW ME AT:
Amazon Author's Page
/
Facebook
/
Goodreads
/
Twitter @KMNbooks
/
Google+
Pinterest